Chemical Peels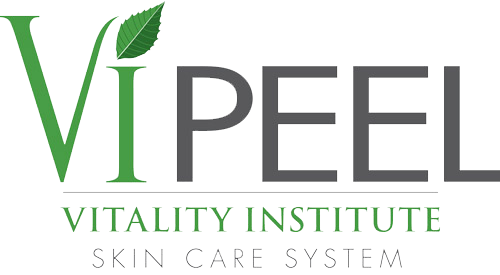 Prices starting at $200
Because of the harsh weather we see frequently in West Virginia, Ohio, and Pennsylvania, skin care can be a constant battle. The drying effects of cold weather are damaging to your skin, and many over-the-counter treatments simply don't have what it takes to rejuvenate and rehydrate your cells.*
Our chemical peel skin rejuvenation treatments remove weather-damaged skin cells, repair evidence of acne scarring, and create a more even complexion. Our highly trained staff will take the time to develop an individualized treatment plan just for you. Request a free consultation today to learn more about skin rejuvenation and other skin care options available from the Rejuvenation Center.*
Am I a Candidate?
Chemical peels are effective for multiple skin types and conditions. If you want a treatment that can make you look younger and more refreshed, or you have a specific cosmetic concern, such as uneven pigmentation or minor scarring, skin rejuvenation is a great option. Chemical peels are less invasive than surgical procedures and are far less expensive, yet they can still deliver outstanding results for skin rejuvenation.*
* Individual results vary. Best results promoted by a healthy lifestyle. The Rejuvenation Center does not constitute a promise or representation of any particular outcome.
Privacy Policy (HIPAA) | Related Links | Google Plus | Site Map | Contact Us
© 2017 All Rights Reserved
Chemical Peels Are Great For:*
• Improving the tone, texture, and clarity of your skin
• Reducing or eliminating age spots, freckles, and hyperpigmentation (including melasma)
• Minimizing enlarged pores
• Resurfacing sun-damaged skin
• Cleaning clogged pores
• Improving scars
• Clearing acne conditions
• Reducing or eliminating acne scars
• Improving scars
• Stimulating the production of collagen for firmer, more youthful skin
About the Procedure
Treatment time is between 10 to 30 minutes depending on the area being treated. During the procedure, a specially prepared solution is applied to the surface of your skin. This solution dissolves away the dull or damaged external layers of skin cells to reveal the youthful, healthy layers below. Following your treatment, your skin will appear younger and more vibrant, with a healthier glow.*
Health Benefits of Chemical Peels
Although chemical peels may be considered a cosmetic procedure, skin rejuvenation isn't just about how your skin looks. Sun-damaged skin cells greatly increase your risk of developing skin cancer (melanoma), however, skin rejuvenation diminishes that risk. Chemical peels can also help improve the clarity of your skin by helping to clear acne conditions as well as reducing the appearance of old acne scars. Enlarged pores are minimized and clogged pores will be cleared out, causing the texture of your skin to be improved as well. Skin rejuvenation will also help stimulate natural collagen production in the treated areas, helping you to maintain a youthful, firmer skin tone after your treatment.*
Cosmetic Benefits of Chemical Peels
Chemical peels help to improve the appearance of your skin. Common skin issues or imperfections can be corrected through Chemical Peel, including:
Age spots
Freckles
Skin tone issues, such as hyperpigmentation and melasma
Facial scars
Acne scars
Fine wrinkles
Deeper wrinkles will be less visible after treatment, and your appearance overall will be refreshed and younger-looking.*
Results and Recovery
Since a chemical peel is noninvasive, you can resume normal activities immediately. Your skin may feel a bit sensitive, similar to a sunburn, and you may experience some peeling for the first few days. Take extra care during your skincare routine following a chemical peel. The benefits of your skin rejuvenation procedure should be visible in just about a week.*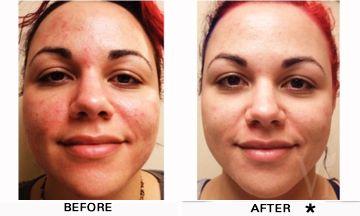 * Individual results vary. The best results are promoted by a healthy lifestyle. Images do not constitute a promise or representation of any particular outcome.